Page 2 of 2 •

1, 2

what will you be using to drill the hole? hole saw? drill bit?
I figured the easiest way would be to start with a small drill bit and then increase the size gradually. I guessed there would be problems if I just drilled a big hole tangentially in a circular tube.
Nozzle Newbie





Posts

: 11


Join date

: 2010-01-15



the drill bit might start to wander away from being straight down when you start because ur not drilling perpendicularly. Start at a slight angle until you get a good start so you dont lose your center punch mark then rotate the drill to straight up and down. are u using a hand drill?
I planned to use the university's bench mounted drill and lock the tube in a vice mounted to the bench. That way it will always drill perpendicular. Is with many things it sounds good in theory, but that doesn't mean it will work when I try it

If I don't get the time to do it before I move for the summer I will definately try your method! Thanks for the tip

Nozzle Newbie





Posts

: 11


Join date

: 2010-01-15



sometimes its just about having the right equipment. This is the a screenshot from the program i use to make the holes. Makes it easy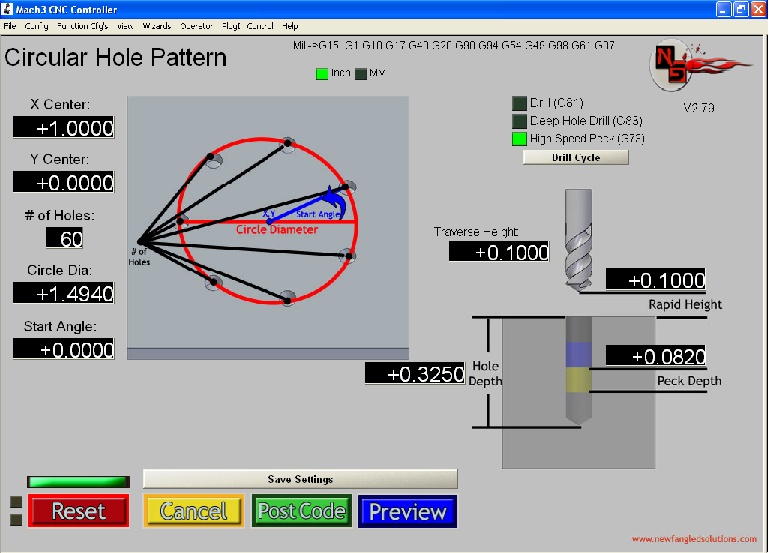 so heres a view inside the first chamber with the 40 holes that lead to the main one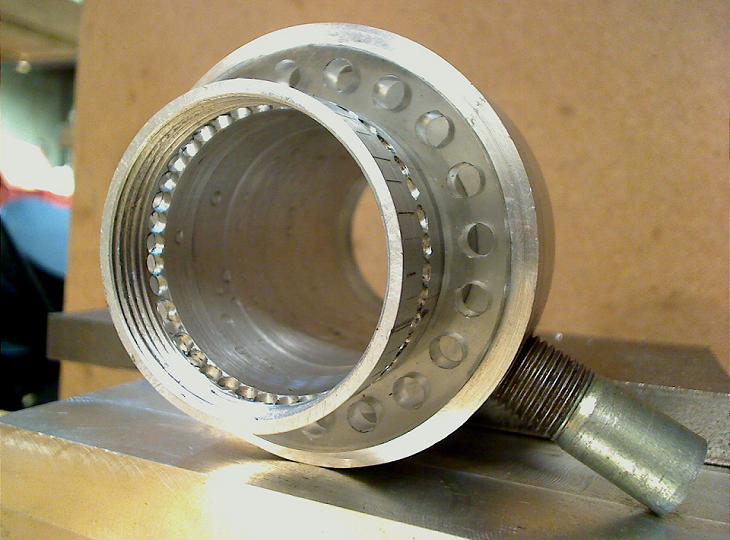 I had this thing from some light i had. I forgot what its called but anyways i turned it down and threaded it on the lathe
this is the filter material i have to use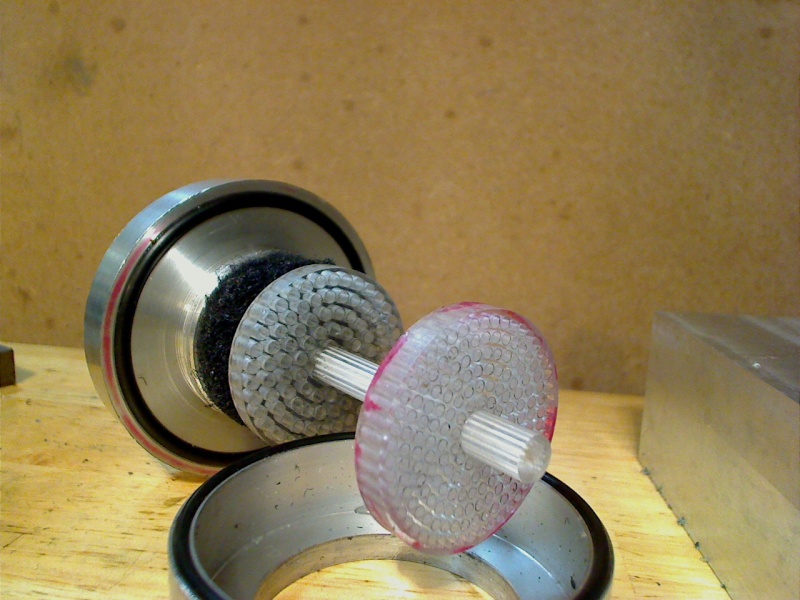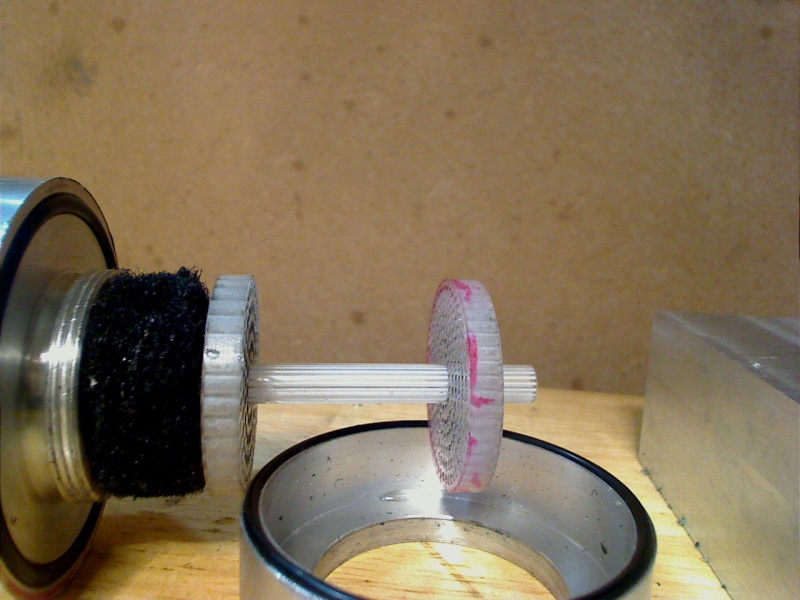 I'd like some recommendations to make this as best as possible. For instance:
-Spacing between parts (the main chamber is about 4 inches)
-How many more holey flow plates should i have in it
-Filters, which and where
Or anything else i might have missed. Thanks in advance
WOW! That is just incredible! You are taking this to a new level! What are the materials you are using? Are you worried about corrosion?

I think the distances you have are pretty good. I don't know all of the details of your fountain and how it is going to work exactly, but are those two plates with holes in it your only flow straighteners?
Nozzle Master





Posts

: 450


Join date

: 2009-04-03


Age

: 40


Location

: Utah



nah i'm making more, as i assume more straighteners the better right? perhaps each straightener seperated by the same space the straightener takes up.

Aluminum and acrylic i think (lowes stuff) The inlet is just temporary i'll probably make a brass one
Hello
I really like the made of aluminumproject mini nozzle.Do it, I would like but I do not know the parameters.what distance and how high the Nozzle.Long minimized to 1 m and 0.5 m high should be.if someone could possibly give a further information or a technical drawing in a very about it thanks

Nozzle Newbie





Posts

: 2


Join date

: 2010-09-06



Page 2 of 2 •

1, 2


Similar topics
---
Permissions in this forum:
You
cannot
reply to topics in this forum