Here are some photos of my twin features.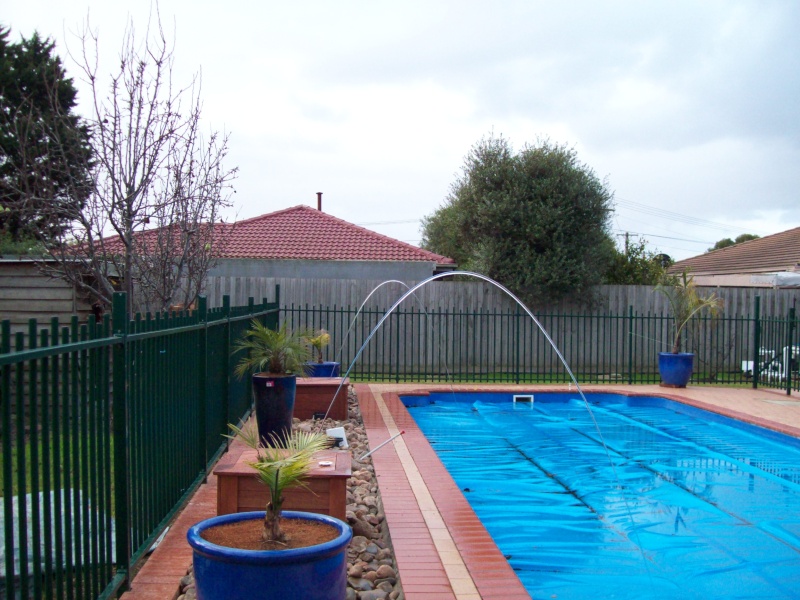 Cheers
N
impressive

Very nice.
Your lucky that have a pool at your house!
Is the water going in loop yes ?
Thanks liteglow,

Yes it is in a loop. I'm using the pool pump on a three way valve between the pool and or the water features.
These are 6 inch (150mm) nozzles.

Still trying to work out the DSLR camera to get better night photos as the photos I've uploaded do not do justice to them.
ok that is great

Better images, set ISO 100, long shutter time and wide open blender

(at night)
Thanks for the settings.
A friend also suggested the same settings.

Waiting for a another still night to set tup the camera.


Here are some night time photos

Night photos is great

But tip can be to have longer shutter time, or maybe open more blender so you get a tiny bit of more light in.
The garden around is pretty dark..
But hey the laminar light is incredible nice

Thanks.

The current settings I'm using is a shutter speed of 30 secs and a aperture of F8. Have been experimenting with different settings with mixed results. Also trying different lens.

I'm assuming by "blender" you mean aperture?

---
Permissions in this forum:
You
cannot
reply to topics in this forum