Hi,
I am Karlsson, live in Germany and I will also try a laminar jet to build.
Here my first attempt:
It is 70 mm high and has a diameter of 50 mm. Die hole is 1 / 4 ".
The beam width is approximately 40-50 mm, before it breaks apart.
A beautiful, clear beam

All parts. Left is a small low-pass-filter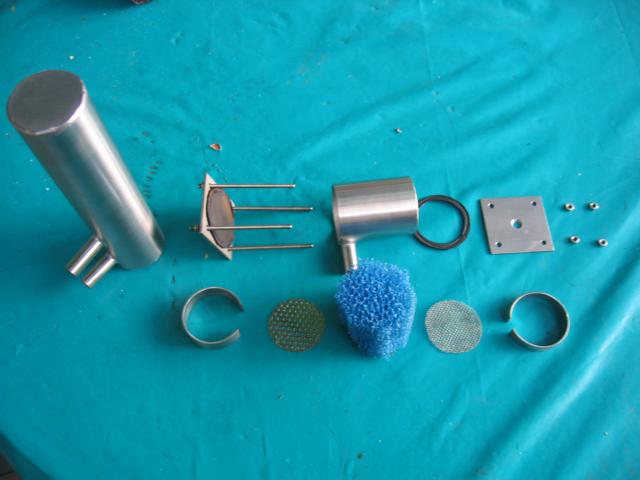 Here is the nozzle without a filter, mesh and perforated plate.
You can see the vortex flow through the tangential inlet.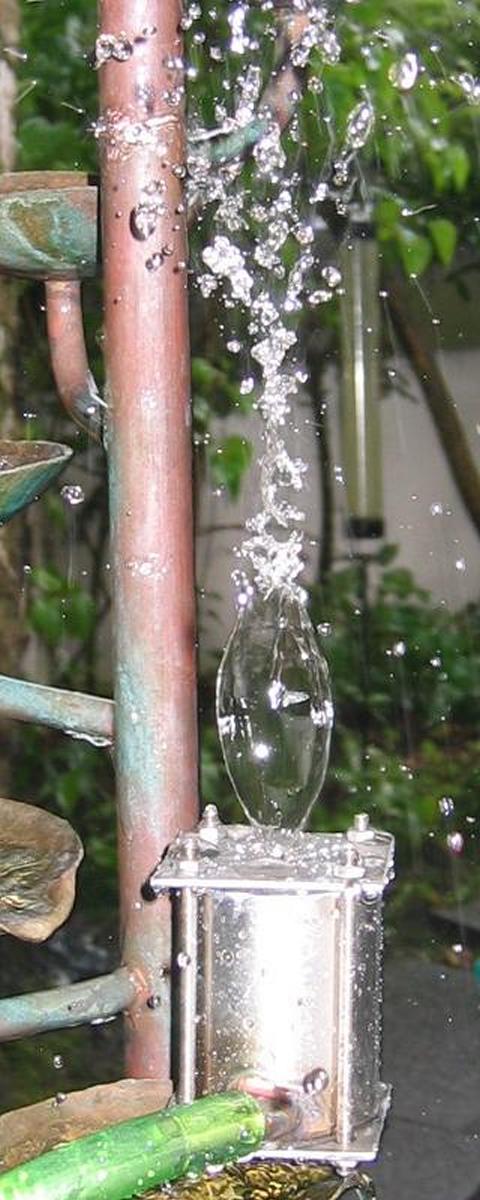 It's just a gimmick to learn.
Later, I would like to build a large Nozzle.
I hope you like it and you can understand my bad English

Karlsson
This is really nice..... Where did you get your stainless tanks to make this.
did you do the welding?

Ken
Nozzle Newbie





Posts

: 12


Join date

: 2009-04-23


Location

: San Diego County



Hello Ken,

I do a lot with stainless steel. It is a great material.
And yes, I can weld stainless steel. I have a TIG welder at home.


Incidentally, I love your sculptures. They are perfect!
How you buildt the Ball Bearings Host (correct word?)?
Do you have a drawing?

Karlsson
Great job, looks a lot better than my attempt. But i would like to see someone try to put a .250inch output nozzle on an 8inch tube that is working great and see how far they can get .250" beam to go....I have a 4" tube and can only get about 4 feet with .250" beam before it breaks apart.
dave
Nozzle Newbie





Posts

: 11


Join date

: 2009-07-27



I see that you are using the filter metal plate with holes and the mess materials, but do you have any gaps or empty space in the nozzle?
Nozzle Master





Posts

: 450


Join date

: 2009-04-03


Age

: 40


Location

: Utah



Below at the inlet 15 mm and 10 mm at the output is empty space (the open rings). That´s all.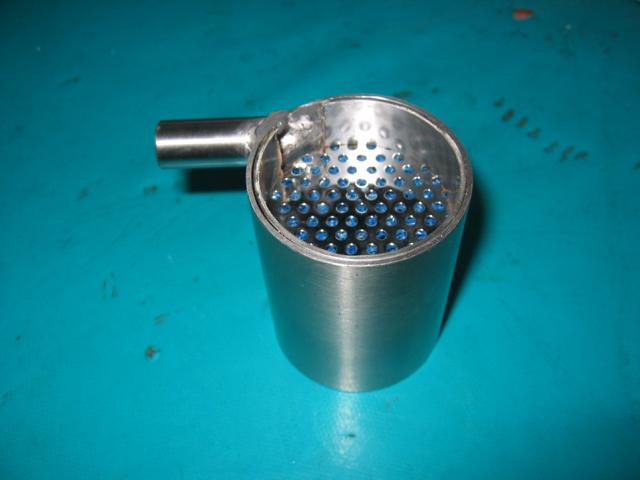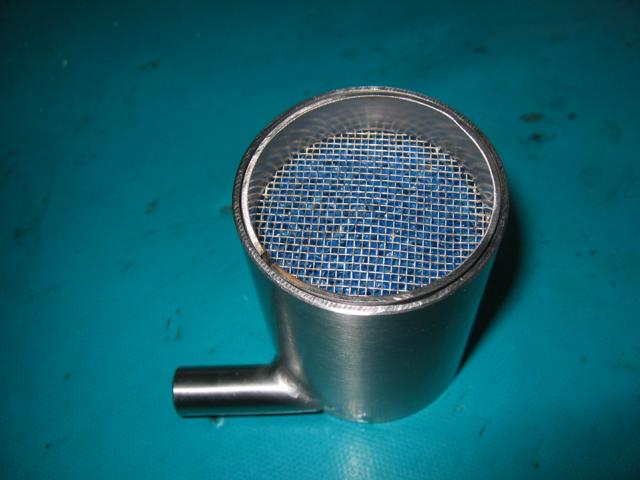 Karlsson
That is perfect :-)
What a great art of design you have done there

The nozzle seems like it was build by from a professional factory

I can weld also, but TIG is not easy to weld, so you have done a pretty nice job there...
Admin




Posts

: 516


Join date

: 2009-04-02


Age

: 36


Location

: Norway



Hey Karlsson, this is so cool! Congratulation! Really a nice design, interesting is not using straws just filter sponge. Maybe this will work in a big nozzle better than straws? Oase using also only filter sponge and sieves.
Maybe i will try this one day. again amazinmg work!
Nozzle Grand Master





Posts

: 287


Join date

: 2009-04-02


Age

: 49


Location

: Europe





Similar topics
---
Permissions in this forum:
You
cannot
reply to topics in this forum