Hello to all.
In long time i have studied all the cool laminar projects on this forum and i just gotta have one...
But i whant one without straws but with sheets instead.
I have a 150mm pvc pipe and i have made som plastic sheets with different size of holes. But but but. its not so easy as its looks.
i just cant get it laminar all the way the first half meter its just fine but then its brakes up.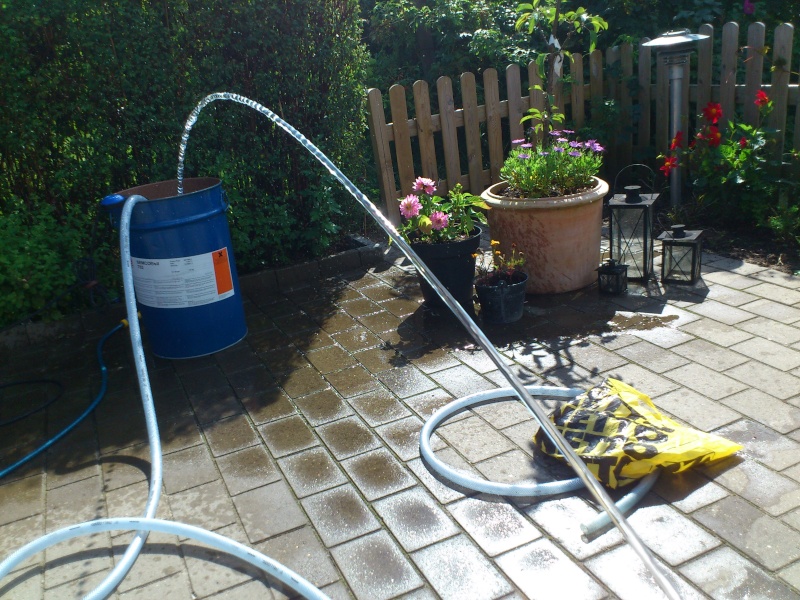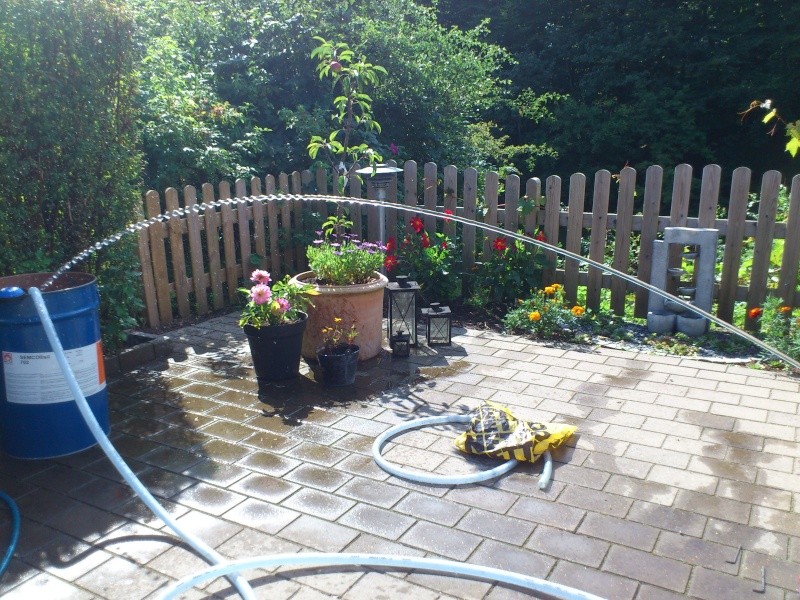 First tree layer of sponge then plastic sheets with different size holes, a mesh and the output its 10mm and got a nice sharp edge and the \ / shape.
I dont understand there is no change if i have all the sheets in or if i only have sponge one sheet with big holes a big emty room and then the mesh. there is no quality change.
so anyone have something that could be the reason of this?? cant figure it out...
Best regards Danni.

Danni Korsholm

Nozzle Newbie





Posts

: 7


Join date

: 2012-08-18



you can maybe try a bigger diameter of the nozzle ?


Thx for reply. I tried to make the output smaller, change the input, use straws but cant get it working. I dont understand anything. Why is it so hard to get it working? its okay 0.5 - 1 meter but then it brakes up. What am i doing wrong??

Can anyone tell me??

Danni Korsholm

Nozzle Newbie





Posts

: 7


Join date

: 2012-08-18



Your nozzle looks very nice. The first part of the stream looks great. Do you have a "pressure filter" to equalize the variances in pressure from the output of your pump? Part of the problem can also be the length of the stream you are trying to achieve. My jet was breaking up, and I throttled the output of my pump (shorter stream) and it would look great. I will try and measure the length and height of mine, I would be curious to hear from others about how far their jet can shoot before the stream breaks up

theguitarman

Nozzle Newbie





Posts

: 24


Join date

: 2011-02-16



Thank you.

The first of the stream is perfect but then it changes. The strange thing is that if i have

Input 2"

filter 2"

emty space 6"

metal sheed rounded

output

Then it better than if i got all the plastic sheeds in.

If i only want the stream to be one meter long and ½ meter high then its a fine stream. But all here in the forum just look to make a perfect nozzle in first attempt. now i worked with this nozzle in a year ofc. with a brake over the winter. But still can't figure it out. My input is not anglet much but its just strange that could be that. I'm working on a pressure filter because my stream is dancing op and down. But have it something with the look on the stream to do?

The pump i'm using is a industrial submersible pump but the pressure is fine, but can it have something with the look to do also??

So many questions.

Danni Korsholm

Nozzle Newbie





Posts

: 7


Join date

: 2012-08-18



maybe straw will make it...across your will
  I do not think sheets with different holes does the same to waterflow as straw at all (but just think...) The main issue is to eliminate swirls, equalize speed and create a "silent", clean straight forward pressure of undisturbed water.

viaduct

Nozzle Newbie





Posts

: 1


Join date

: 2013-08-19



You need a pulsation damper in the system before nozzle. Some call it a pressure filter or prefilter. Centrifugal pumps make high frequency vortex pulsation from tips of pump impeller blades causing a pressure ripple in the water flow. The pressure ripple corresponds with the rotational speed of pump and impeller design. When looking at your picture the pressure/flow variation is visible in the stream. Pulse guard pulse dampeners use a bunch of ceramic balls to create multiple flow paths to remove pulsation.  I am using marbles with a wad of filter pad at both ends of the pressure filter.

With all the work you have put in, and it looks like good craftsmanship. You will get it working. Can be frustrating at times I have been there.

z2010

Nozzle Newbie





Posts

: 2


Join date

: 2013-08-21



Similar topics
---
Permissions in this forum:
You
cannot
reply to topics in this forum